Your Source for Everything Timber!
Mill Direct Wholesale Distributor For Douglas Fir and more!
TIMBER
Douglas Fir
Western Red Cedar
And More!
Workmanship can only get you so far; to really get the results you are after you need to make sure you are using only the finest in high-quality materials.
FULL-SAWN RUGH (FSR) TRUE
DIMENSIONAL LUMBER
Full-sawn rough (FSR) lumber delivers a rugged look that is reminiscent of a by-gone era. Full-sawn rough (FSR) lumber can still be found in old barns and homes built before WWI
We are your number 1 source for Douglas Fir in Texas!
Exceptional Timber Products Company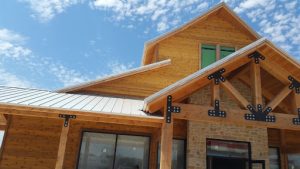 Give your new building a unique and rustic appearance with specialty timber from BHR Timber Products. At our timber products company, we offer high-quality lumber, which we ship nationwide straight from our mill. We have an extensive inventory and the ability to custom mill your timber, allowing us to meet your specific construction needs. We are proud to provide our lumber at affordable rates to distributors, construction companies, custom home builders, and DIY woodworkers. Contact us to learn more about our products.
When you order from our timber products company, you can expect the highest degree of workmanship, careful attention to detail, and personable service. With our broad array of merchandise, you can outfit your interior with beautiful furniture and other fixtures. Our extensive inventory ensures we have something that fits everyone's style. Check out our comprehensive gallery of timber products to see why so many customers purchase from us.

Environmentally Friendly Sourced Materials
No matter where you are located or what type of business you run, we can ship any of our items nationwide. All of our timber goods are manufactured from environmentally friendly materials. You can feel confident that the furnishings you order from us are high-quality and do not cause any harm to the earth.

Committed to Customer Satisfaction
We can assist you in creating a rustic atmosphere throughout your facility. With BHR Timber Products, you are sure to achieve a peaceful, serene experience for everyone in the building. Please don't hesitate to contact us if you have any questions or concerns about our timber merchandise. We are dedicated to your complete satisfaction, so you can expect the friendliest customer support when you're ready to place an order.